Land for sale
Former Little Canfield Garage, Dunmow Road, Little Canfield, Essex CM6 1TA
The site is situated on the former A120 – now B1256 – opposite our site is a new residential development named Priors Green with 800/900 residential dwellings - incorporating shops and a doctors surgery.
The above site measures 1.17 acres – being a perfect rectangle - and currently enjoys a clear site with the benefit of two entrances.
We feel with all the additional residential development in the area, our site has the potential to build a 60 (minimum) to 70 bed care facility.
The site is accessable from the M11 -5 miles distance and 2 miles from the new A120 bypass to Dunmow, Braintree, Chelmsford and Colchester etc.
If you need any further information, please contact us at the: 62 Stirrup Close, North Springfiled Chelmsford, Essex CM1 6ST
SOLD
RETIREMENT APARTMENTS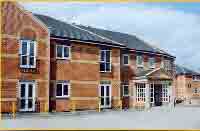 Burlington Retirement Apartments one and two bed roomed luxury apartments with close care for those golden years to come.
SOLD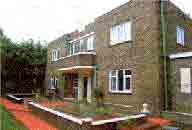 5 Borders Avenue Kirkby in Ashfield, Nottinghamshire detached property four bathrooms, function room, parking for approx 10, fifteen bedrooms, four reception rooms two offices.